Patient
Patient
Bitrack System offers multiple advantages to the patient, which are transmitted in confidence and security. It is a high precision and very safe surgical robot, it has an intelligent system that optimizes each action of the intervention to develop it in the best way.Benefits:
High precision and safety
ILNS (Intelligent Laparoscopic Navigation System)
RMCS (Respiratory Motion Compensation System)
Surgeon
Surgeon
The ease of learning and its ergonomics and usability make the surgical robot Bitrack System the surgeon's best ally. The funcionality to operate in a hybrid system allows the professional to get the most out of their medical skills, with extreme intervention precision.
Benefits:
Ergonomic and Usability
Fast draping process and docking process
Short training pathway
HYBRID SURGERY
Hospital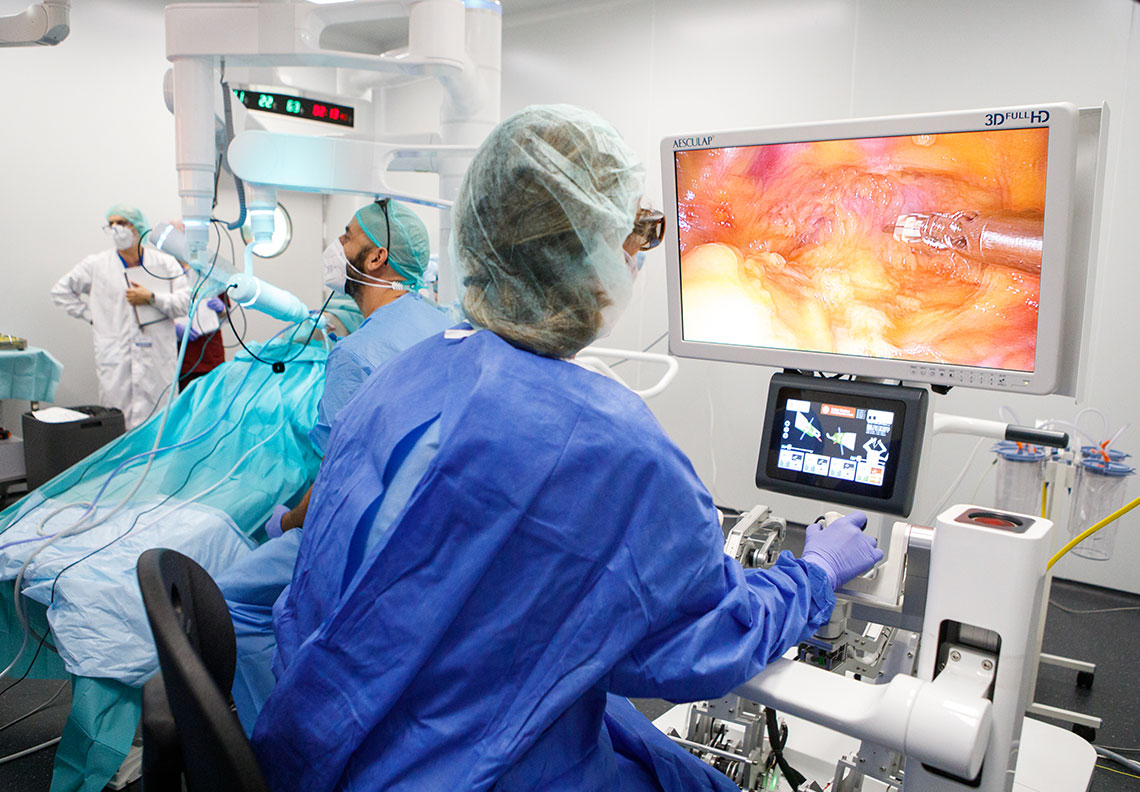 Hospital
When it comes to more administrative issues, Bitrack System is also an advantage. The platform is open and new data is always collected. It provides constant progress in real time for the entire scientific community applied to health. The automation, precision and safety of the system allow to optimize the interventions, all with a reduction in costs for the hospital when acquiring the robot.
Benefits:
Open robotic platform
Data collection
Cost reduction
Open source ports allow both robotic and traditional

lap instruments to operate simultaneously.
Generic Vision System
Generic 3D Screen
Generic ESU (Electro-Surgical Unit)
Generic trocars
Generic trocars location