BITRACK SYSTEM
First open robotic system designed to improve the efficiency
of today's minimally invasive surgery
Bitrack is the result of more than ten years of cutting-edge research in surgical robotics. Our value proposition is to improve the efficiency of today's robots through unique technology, improved usability, and lower acquisition costs for hospitals.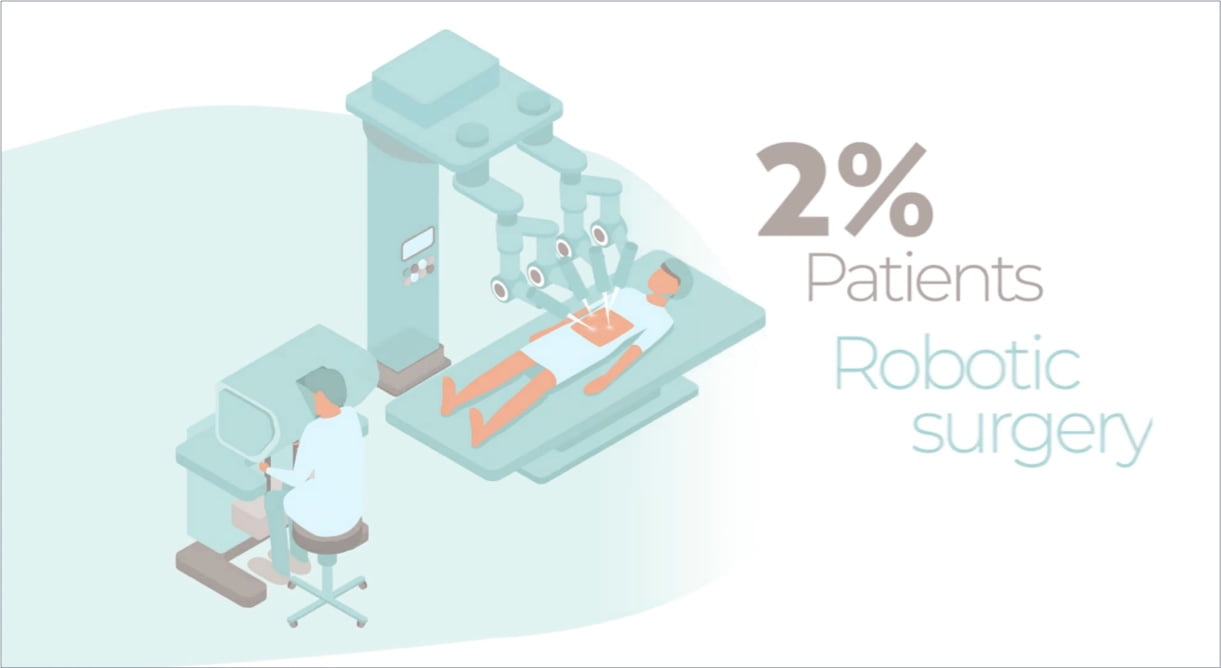 Flexible and modular
Fast, easy and flexible
installation and docking process
Passive floating fulcrum allowing free movement of the instrument: passive joints adapt to the incision point during movement.
CORE TECHNOLOGY
Multi-quadrant
surgical access
The unique robotic column architecture provides a multi-quadrant surgical access which allows robotic station placement in any position around the patient, enabling four-quadrant anatomical access and complete patient accessibility.
INNOVATIONS
Ecosystem
and
Digital Surgery
Artificial Intelligence functions are developed.
Intelligent Laparoscopic Navigation System
Respiratory Motion Compensation System
Diagnostic Imaging combined in real time with data analytics and Machine learning functions allows develop Artificial Intelligences functions to improve the safety and performances.
BITRACK SYSTEM
Open Robotic Platform
Hybrid Surgery
Intended Use: URO – GYN – GS
Data collected becomes valuable information for:
Services information
Hospital KPI's
Clinical KPI's
Hybrid Surgery concept open platform approach, allows combine manual and robotic instruments.